I offer 1:1 or 2:1 classes in my home or at yours and group classes at the venues shown below. To find out my availability for my 1:1 or 2:1 classes, please call or message me, or use the Contact Me page.
Descriptions of classes shown below this table.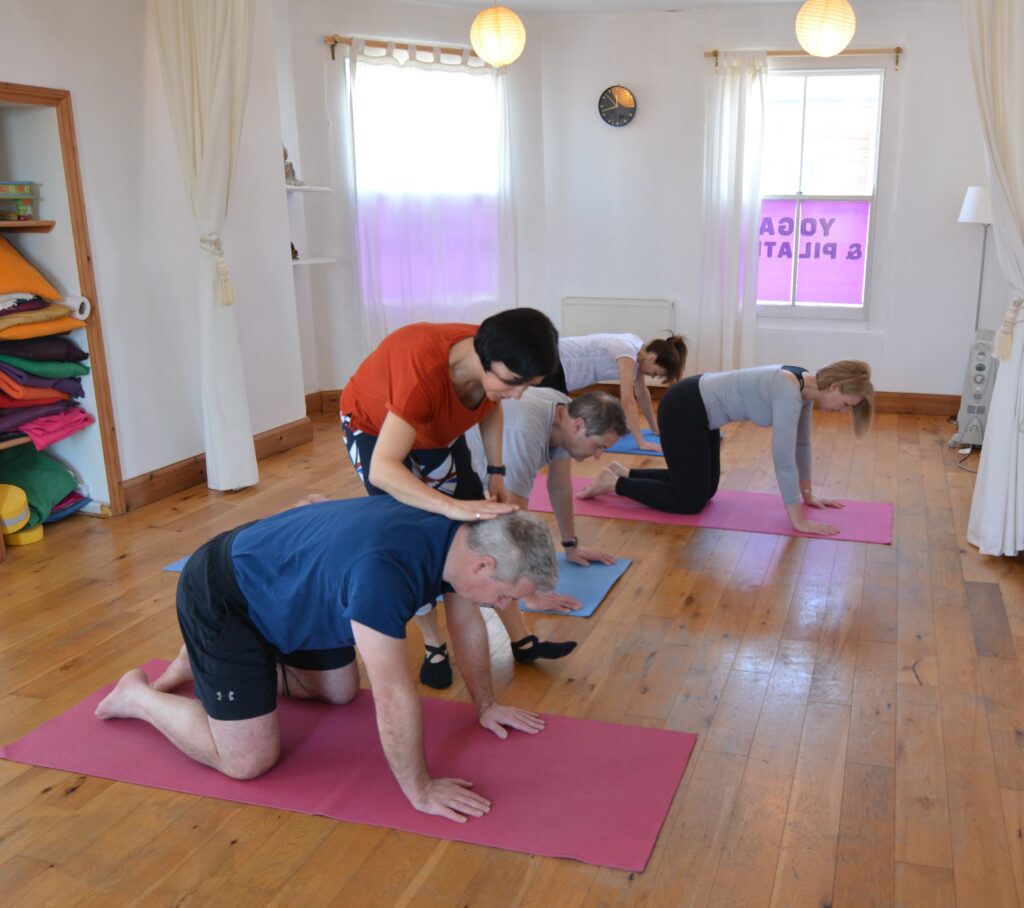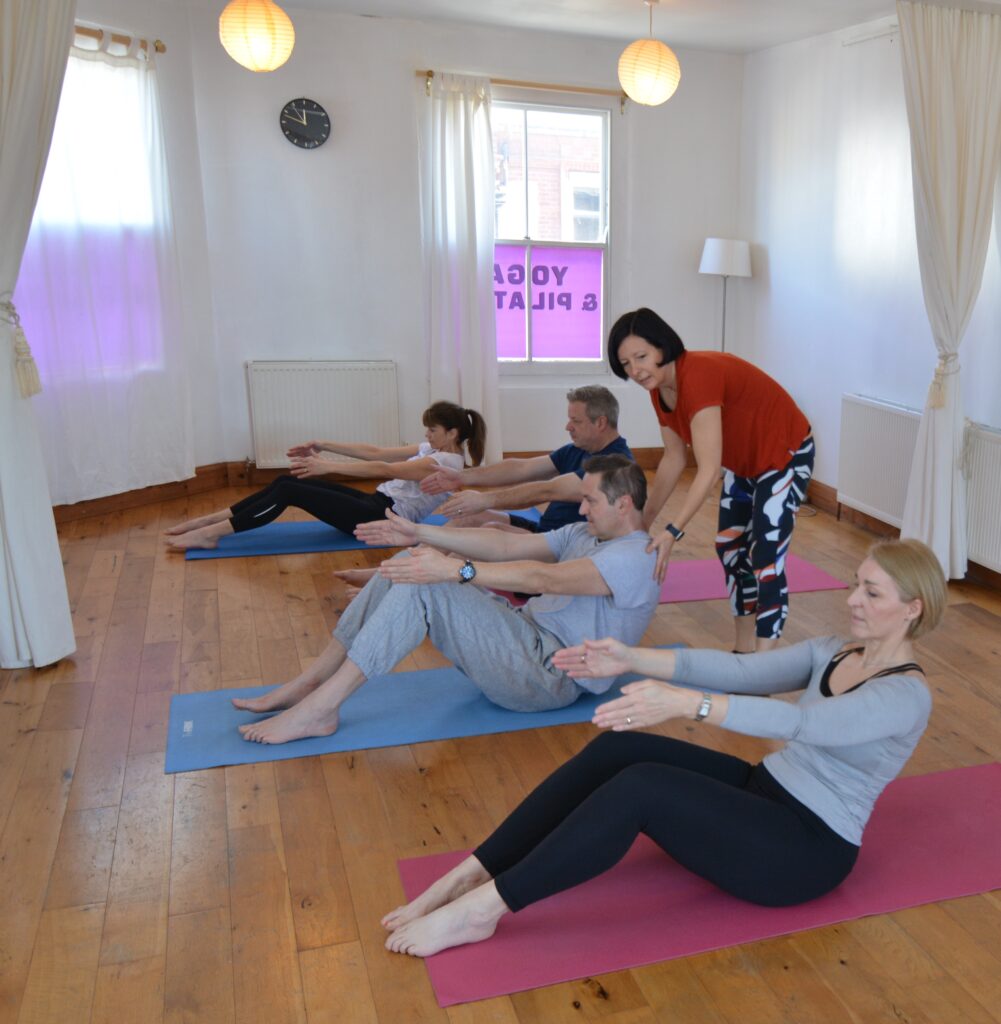 Group classes are in SE21 currently. I also do 1:1 or 2:1 at my home near Crystal Palace, SE19 or at your home.
If you are a tennis player or a golf player please let me know, as I can help put together a selection of exercises that can help you improve your game.
Healthy Back/Beginners session – I am a qualified Back4Good® practitioner. If you want an effective way to strengthen your back or to prevent back pain, the 'Healthy Back' group class is the perfect option (due to content, it's also suitable for Beginners). Based on the world-renowned Body Control Pilates programme, these classes will give you a gentle balanced workout with the focus on strengthening the core abdominals that do so much for your posture and for supporting your back. Class sizes are small so that you get maximum attention and support. One-to-one sessions are also available.
Bone Health
This Bone Health class focuses on core strength, good posture and alignment, but includes more repetitions to help to maintain or build bone density. It is particularly suitable for people with Osteopenia and level 2 Osteoporosis as it aims to develop muscle strength around vulnerable areas such as the spine, hips, ankles and wrists. Forward bending or flexion is limited to a few gentle mobility exercises, while exercises that help lengthen the spine and strengthen spinal stability are given particular emphasis.
It would also suit people who are recovering from an injury, or who have some restrictive movement.
Mixed Ability session – Not for total beginners, you need to be familiar with some of the basic classical matwork exercises like curl ups, spine curls, cobra, cat, but again, exercises can be progressed or regressed depending on your level.
Intermediate session – You will have done around 20+ in person classes and be familiar with all the basic classical matwork exercises. Through your practice you will have built some stamina to enable you to do the exercises with less rest breaks.
I provide a space where…
you can spend an hour being kind to yourself
your needs will be listened to and you'll feel recognized
you'll be encouraged to reach your personal goals (or goals related to your tennis or golf game)
you can steadily improve week on week
you can join a community
Above all, my classes are inclusive. They are for everybody and I mean every body. I encourage representation and participation of diverse groups of people, including people of different genders, races and ethnicities, abilities, religions, cultures, ages and sexual orientations and people with diverse backgrounds, experiences, skills and expertise.
Testimonials
"Sophie's class is amazing! Very clear instructions and she's always on hand to help and adjust. She is great at highlighting problem areas and a working out a way to improve them" Gabriella C
Sophie "She also brings her lovely kind and genuine personality to her teaching, meaning I felt really comfortable and taken care of. Her passion for self care, mental health and her philosophy on mindfully looking after the body through movement comes through in everything she teaches. Highly recommended." Elizabeth R
"Sophie's class works for a range of pilates experience – complete new comers to those who have done it before. She manages to tailor her responses to people's individual needs – from 'this will be good for your tennis' to correcting my imbalanced standing poses." Carole M
"I had wanted to get back into Pilates but found it difficult to find the right class after knee surgery. In our small class, Sophie is aware of my limitations and gives me great alternatives whilst also giving personal attention to beginners in the class. She explains every move and the benefits while keeping it fun." Marion D
"Sophie is an amazing teacher, very patient and explains every exercise and move very well. She is very calm so you feel very at ease and after a few minutes into the lesson you feel the stress of the day quickly evaporating. It really helped with my back pain – and with my general wellbeing and mental health. I highly recommend her lessons." Marta C